Effective event tent cooling and heating always come with higher productivity, longer life, and less downtime. Thus, choosing tent cooling and heating from Jiejian can save you lots of money and trouble. We provide customized air conditioning, heating and temperature control solutions for any temporary sites, especially for outdoor event tents. Additionally, Jiejian has the tent air conditioning specialist with years technical experience to give you installation guide and trouble solving tips.
We can provide you heating and air conditioning for your events to maintain a most comfortable temperature. The removable roof cover can be rolled up for fair weather events and to keep an event tent moderate. Getting feedback from our customers, Jiejian can understand your temperature control demand thoroughly. If you are an event planner running tents rental business, Jiejian can provide cooling and heating solutions that work for you best. After all, we have cooperated with numbers of planners around the world.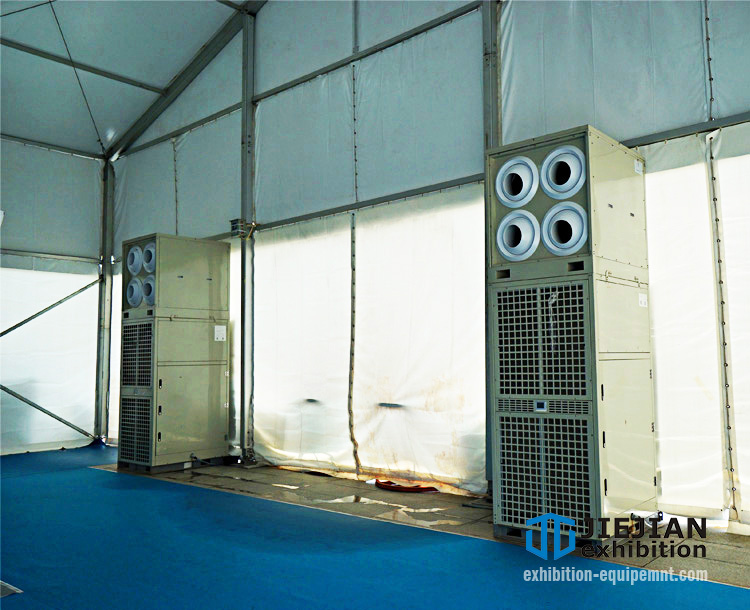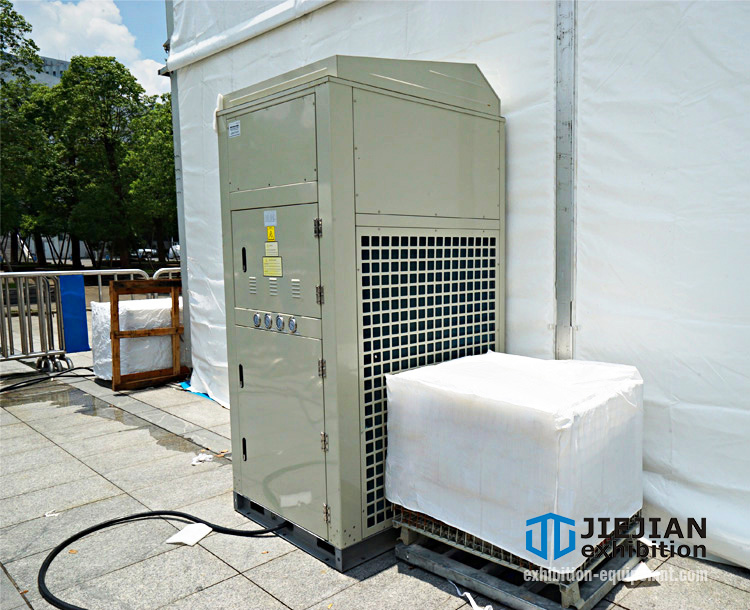 Event Tent Cooling and Heating Specification
| | |
| --- | --- |
| Cooling Capacity: 86kW / 288000Btu / 24ton | Cooling Input Power: 35kW |
| Heating Capacity: 86.4kW | Heating Input Power: 29kW |
| Cooling Air Flow: 16000m³/h | Wind Pressure: 400Pa |
| Running Current: 60A | EER: 8.4 |
| Power Supply: 380V/3N/50Hz | Application Area: 300 sqm per unit |
| Dimension (length*width*height): 2700*1100*3700 mm | Weight: 1000kg |
For a full list of cooling capacities, visit our cooler and heater sale specification page. Besides, you can SEND your detailed product inquiry to get more details and a free quote. We make it our business to create a comfortable environment in your sites .