Event tent rental is often the first solution when planning a large outdoor event. Because tents make excellent event venues, especially clear span tents. You can decorate it yourself using lighting, lining, and decorations to create a happy atmosphere. However, outdoor event tent cooling is what you need to consider next.
Think about 300 people packed into a enclosed tent in hot summer days, even in mild seasons. Sun and body heat spikes the temperature. Surely you don't want sweating and unhappy guests. You're going to cool things down by using temporary cooling equipment .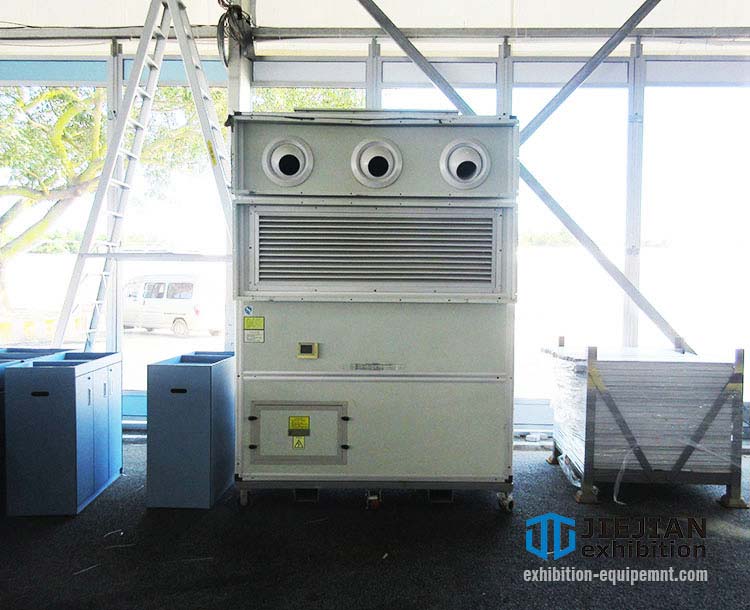 Portable Tent AC Units
Here at Jiejian, we have numbers of cooling options available for events, from split type 24000 btu air conditioners to packaged HVAC units. Portable tent ac units will be the best option for outdoor events. Next you'll need to know the number of people involved and the size of the tent to decide cooling solution. Generally, one ton of air conditioning can cool every 160 square feet of a tent. You can talk to the experts from Jiejian about your specific needs.