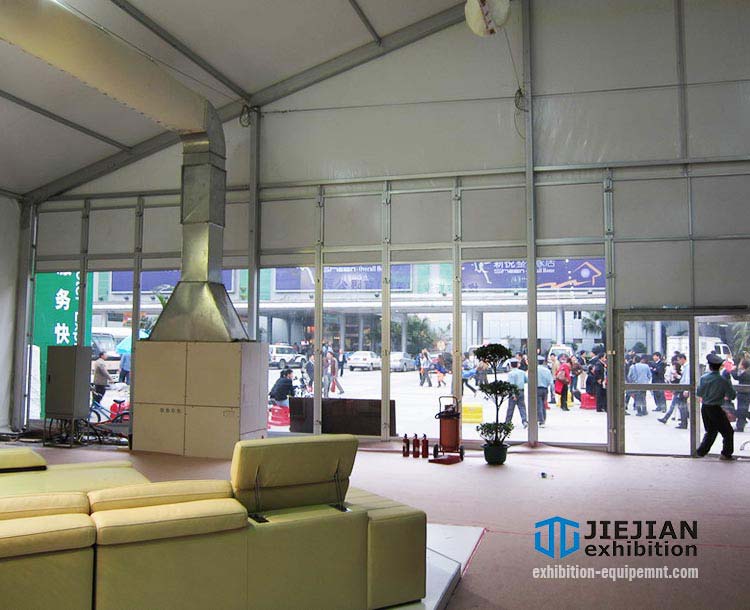 At present, more and more exhibitors are using clear span tents as the exhibition hall, which is more flexible and economic. Instead of buying cooling equipment, portable air conditioner rental for outdoor exhibitions will cost less. However, you may encounter many problems when you rent it the first time.
What are the advantages of portable air conditioner rental?
1. Reducing the initial investment and risk.
2. No need to worry about any after sales service.
3. The fastest and most professional services.
4. Hiring units can reduce the staff's investment.
About the required shortest term?
For the convenience of all kinds of exhibitions, the portable air conditioner can be leased according to the time required. Moreover, it can meet the needs of different customers.
What are the types of Air Conditioners?
Jiejian Exhibition provides different types of air conditioners. Such as, the cooling capacities include 2 ton, 4 ton, 8 ton, 24 ton, etc. In that case, our portable AC units are suitable for both traditional architecture and temporary exhibition tent.
How to ensure the performance?
Our company's portable air conditioner rental all pass the professional standard testing equipment test. The test center can provide customers data to determine the performance before the rental. Therefore, there's no need to worry about the quality.
How is the after-sales service guarantee?
With more than 10 years of experience in exhibitions, our company can provide you the professional after sales service. What's more, with a number of skilled workers and technicians, we can bring our customers a successful exhibition.